Automotive
Drive your dealership with paperless and automated workflows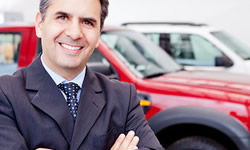 etfile's Enterprise Content Management solutions provide auto dealers with a competitive advantage around customer service and efficient dealership management. Using automated workflows of document scanning and electronic retrieval to create a "paperless" environment, we help you streamline the management of parts and repair orders, invoices, and sales paperwork – so you can focus on creating the best auto buying experience for your customers. etfile delivers content management software to automate file sharing, document storage, and document archiving across departments within an auto dealership, as well as with external business partners and customers. And with etfile's advanced keyword search, you'll never lose or misplace another document again. As such, we empower auto dealers to go paperless by:
Automatically filing repair orders, parts orders, sales deal packets, invoices, and more with etfile's Zonal OCR scan capabilities
Accelerating the sales cycle through fast and easy information sharing with prospective buyers
Retrieving information quickly to answer inquiries from partners and customers
Filing emails and attachments from out-of-state deals quickly to the customer's folder
Securely storing sales and customer information for future sales and service
Utilizing our Exceptions Report to see which Sales Deals or RO's have been created in Auto/Mate, which have been imported/scanned into etfile and (most importantly) which ones are missing. Not only does this give dealerships an overview of what has been accomplished or not, but also provides specific information on which repair or deal documents were scanned for complete and easy tracking.
View a short video tutorial here: https://etfile-1.wistia.com/medias/17dxdhojdp
Enhance customer service and partner relations with the etfile Document Portal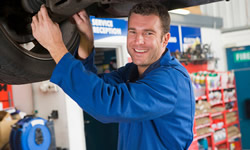 Give wholesale and retail customers alike better insight into the auto buying process – and make the buying experience more transparent and satisfying. Give customers self-service access to selected dealership paperwork through the secure etfile Document Portal. You always control who can see what type of information in the Portal, so critical business information is never at risk.
The intuitive web-based etfile Document Portal is easy for anyone to use, yet has the powerful capabilities to let your customers view relevant information about their deals or services received. As a result, they can make informed inquiries before any issues escalate, and you can answer any questions, fix mistakes, and ensure that customers are satisfied. With etfile, you can collaborate and communicate with customers to build long lasting relationships.
Integrated Partners