Education
The Paperless Central Office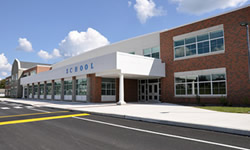 In education, the proverbial permanent record is a reality. Faculty, Special Education, Nursing and many other documents must be easily retrievable, secure and archived indefinitely. "Lost" retirement records, payroll sheets, school committee meeting minutes and other documents bog down office workers and delay information. etfile Document Management solutions solve these challenges by streamlining document archival and retrieval, and file sharing among multiple stakeholders.
Our Document Management solutions streamline workflows to:
Eliminate misplaced or "lost" documents
Create better security for confidential files
Access any document, or record with a few mouse clicks
Instantly store and retrieve documents in any and all file formats
Streamline scanning of document records
Schools can also streamline the long-term storage of electronic documents, such as,  CORI reports, evaluations, SPED reports and other documents. Eliminate the need to generate more paperwork by printing PDFs or emails. Using the etfile solution, school districts reverse the need to create more paper and start keeping electronic documents, PDF's and emails the way they were meant to be kept…electronically.
Create the secure and efficient "paperless school"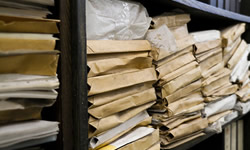 etfile makes going paperless possible, even in education where strict privacy regulations control document archiving, document storage, and file sharing. Only authorized users have access to a single, secure data file repository. That means no more passing papers from desk to desk or department to department – and no more risk of sensitive student or faculty information going public.
Streamlined workflows for document management from etfile also enable administrative staff to spend less time searching for lost documents and more time doing their core job duties. What's more, with etfile's scalable hosted document management system, colleges and schools of any size can reduce its document storage and archiving budget while gaining productivity.