Financial Planning
Gain agility and enhance collaboration with streamlined workflows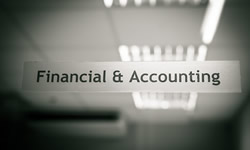 In the financial service industry, information must be shared securely and instantly among multiple stakeholders. There's no time to search for "lost" documents. etfile's Enterprise Content Management solutions give financial industry players the security, speed, and tight version controls it needs for document archiving and retrieval.
etfile enables a "paperless office" with secure online collaboration and quick access to information that financial firms need to:
Instantly store and retrieve documents in any and all file formats
Escalate customer loans, tax preparation, and more
Improve efficiency of document management and information sharing
Ensure regulatory compliance for audits and reviews
Create audit trails and respond to audits with easily retrievable documentation
Reduce costs with a scalable hosted document management system
Go "paperless" and improve customer service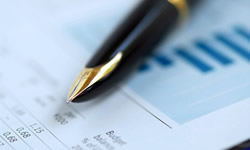 Routing paper from desk to desk not only risks losing confidential client information, but also takes valuable time away from responding to clients' needs. The etfile Enterprise Content Management solution turns cumbersome paper archives into instant-access data management that frees you to take care of your real business -- your customers.
In addition to the robust version controls and other safeguards for document management, the etfile ECM solution makes it easy for financial industry users to:
Automatically add descriptions to each file
Instantly retrieve and view any file from any computer
Quickly attach documents to client files
Print, fax or e-mail any document
Receive or retrieve scanned documents in a central location from remote sites
Retrieve any document by keyword, file name, date or description
Integrate with existing database programs through Ai Sync™