Legal
Protect legal documents and streamline workflows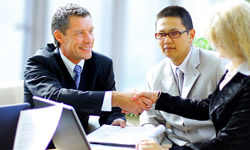 Break the law that says a legal practice needs to be slow. Never risk losing or misplacing confidential or personal client information again. etfile's automated workflows for Enterprise Content Management gives legal offices a much needed reprieve from searching though endless network folders on their computer or thumbing through manila folders to find an important document.
etfile's hosted document management offering gives legal teams a better, streamlined way of file sharing, document retrieval, and document storage. Our robust Enterprise Content Management system also automatically routes paper files, PDFs, audio files, Microsoft Office documents, emails, pictures, and other electronic "evidence" to client folders for easy and secure retrieval. You can also use the etfile system to create a registered and encrypted email for secure and compliant delivery of electronic documents.
As such, you can give clients peace of mind that their information is always secure – even when it is instantly retrieved and shared by authorized users.
Our Enterprise Content Management solutions empower legal offices to:
Eliminate misplaced or "lost" documents
Access any document, transcript, or record with a few mouse clicks via a secure Internet connection
Free up valuable office space – no file cabinets required
Instantly store and retrieve documents in any and all file formats
Improve efficiency with secure, multi-user viewing, sharing, and collaborating on documents and reporting
You can also look to etfile for registered and encrypted email services for secure and compliant delivery of electronic documents.
Create the "paperless" legal office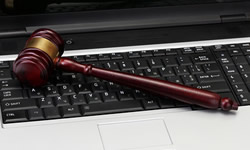 Be more efficient, competitive and make compliance easier with privacy laws and regulations. In the "paperless office," etfile's automated workflow solutions help legal teams avoid the information overload that comes with client documentation, paperwork, emails, and other electronic records. Our Enterprise Content Management approach streamlines and supports business processes in the legal industry with secure, anywhere and anytime access to critical information – resulting in greater efficiency and a higher level of customer service.