Manufacturing
Go lean in your back office with robust Enterprise Document Management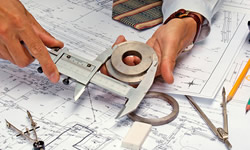 Stay lean and grow profitable. But you need the agility to quickly respond to changing customer needs and market demands. That means you need fast access to the deluge of documentation created throughout the manufacturing process. etfile Enterprise Content Management solutions help manufacturers gain speed, agility, and a competitive advantage by automating document management.
At etfile we understand your challenges to increase efficiency, reduce costs, and meet regulatory compliance – and stay profitable in an increasingly competitive global marketplace. That's why our content management software and workflow management solutions are designed to support lean initiatives. Our comprehensive document management solution takes all your documents – engineering change orders, CAD drawings, product reports, contracts, and more – and archives them into a secure, central repository for quick and easy access.
etfile empowers manufacturers to:
Instantly scan, retrieve, store, and share all document types and formats
Reduce paper storage and copy costs
Increase productivity by eliminating time spent on "lost" documentation
Create a more complete and easily accessible audit trail
Ensure the security of documentation containing intellectual property and confidential specifications
Create the "paperless" manufacturing office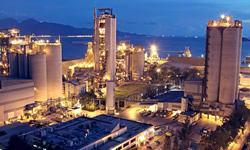 etfile helps manufacturers optimize the benefits of Enterprise Content Management across the entire lifecycle – from research and development, to accounting, shipping and receiving and legal/compliance. Users can collaborate and share information securely and without disrupting the manufacturing process. Using our automated workflows for file sharing and document retrieval and storage, manufacturers can gain a more competitive advantage by accelerating customer problem solving and enabling quick turnaround of customer changes – resulting in faster time to market and ROI.