Property Management
Go paperless with scalable Enterprise Content Management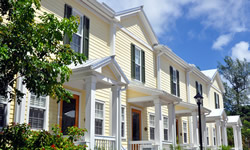 Managing multiple properties usually means managing multiple stores of documentation, usually piled up on desks and in file cabinets across multiple offices. It, also, means hiring couriers to carry documents from one office to the next. Eliminate the paper trail in favor of the "paperless office" for property management. The etfile Enterprise Content Management solution with its robust automated workflows empowers property managers to quickly file and access information on tenant records, accounts payable documents, property income, maintenance reports, building vacancies, and other critical transactions that drive profitability.
With automated workflows for file sharing, document archiving, document scanning, and more, property management companies can build up productivity and take a giant leap toward greater efficiency. etfile makes it possible with a hosted document management system that empowers property management teams to:
Automtically file Accounts Payable documents with efile's Zonal OCR Capability
Improve customer and vendor service by responding faster to requests for information
Meet the file sharing needs of specific offices with more flexibility
Standardize processes for secure access to property data
Comply more efficiently with legal regulations and audit requirements
Instantly store and retrieve documents in any and all file formats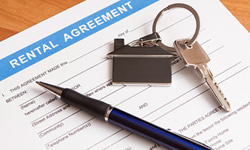 By replacing manual paper processes with etfile automated workflows, property management firms can gain significant time and cost savings. Instead of wasting time searching for "lost" or misplaced documents, managers can dedicate all of their time to meeting customer needs and solving problems at multiple properties. All the while, the etfile Enterprise Content Management solution is optimizing file sharing, retrieval, and storage of the key information property managers need to build profitability and high levels of customer service.