Why etfile for content management?
Do an online search for "content management," "document management," or "automated workflows" and you'll see some of the same names pop up every time. So why should you choose etfile?

15-plus years of experience in content management
We are not new to content management and workflow management. Since 1996 we have pioneered solutions for the paperless business. Our flagship client/server file sharing and document storage and retrieval systems are technically innovative and laser focused on improving efficiency and productivity through better workflow management. We bring all of this expertise and more to each and every feature of our new product OfficeScope, making it a highly scalable and robust content management system for all types of businesses, of all sizes.

More than just document archiving
At etfile we understand what it takes to run a business successfully in this constantly connected global marketplace with mobile employees and customers alike. That's why we developed our etfile content management system to be more than just a one-time data archiving process or traditional file sharing and online collaboration tool. It's a business solution designed for daily use by your employees, partners and even your customers – and its designed to streamline, enhance and make your business processes more efficient with automated workflows and built-in reporting with business analytics.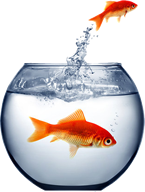 Enterprise-level content management for any size business
etfile gives small and medium size businesses access to content management functionality that in the past was only available to larger enterprises at a much higher cost and a much more complicated deployment. Even better, etfile makes enterprise content management easier and more cost effective to deploy while adding the business value of automated workflow management and advanced business analytics.

Advanced business analytics
etfile knows that you need clear insight into business processes to make the best decisions about workflows. That's why we incorporated visual flowcharts of advanced business analytics in etfile to help you see what's really going on in your business. Again, we've gone beyond typical content management to give you business intelligence that's usually only available in expensive and complex business process management software.

Easy integration
etfile makes it easy to quickly integrate our robust and intuitive content management features with ERP, CRM and other internal systems, as well as external systems that interface with business partners, customers, resellers and independent software vendors. etfile does it all while you use our automated workflows and business intelligence to improve your business processes.